Splash Awards celebration Apéro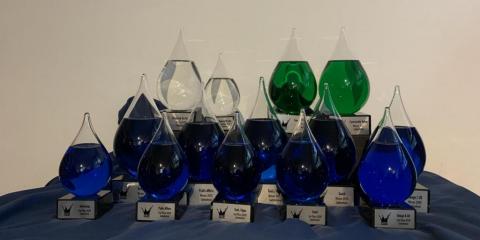 We are happy to announce that we have organised a night for everyone that has been part of the Drupal Splash Awards 2020 to come together and celebrate the Drupal community and success stories of the Drupal Splash Awards 2020. 
The event will be hold on the 28th of October 2021 at Baslerpark Zurich. With every project submission of the Splash Awards 2020 you have 2 free tickets for the event. 
Agenda: 
There will be a short meetup to exchange the newest happenings and trends in the Drupal community
We will hand over the glass drops
There will be a networking Apéro
Details: 
Date: 28th of October 2021
Time 18.00
Location: Baslerpark Zürich 
A Covid Certificate is mandatory and will be checked at the entry! 
It will be invite only, please sign up through the registration form
We will regularly check the covid situation and implement the necessary safety measures. 
If there are any questions please do not hesitate to contact us. We are looking forward to a great celebration!
Your Drupal Splash Awards Switzerland 2020 Events Committee
Roy, Kai & Isabel