Greenhope, sports against cancer meets Drupal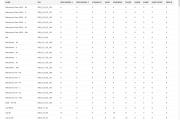 Runner Up
Case summary
Greenhope is a foundation that offers support to children with cancer. We, the soul.media, have been helping for several years and creating everything that is digital for greenhope. We do this completely for free!
Case description
The first greenhope.ch website was based on Wordpress. We migrated these in two sprints. In July 2020, the informative pages and the template were set up and published (sprint 1). The screen design was supplied by Greenhope itself. In May 2020, the entire e-commerce was migrated to Drupal Commerce and published (sprint 2).
Case goals and results
Sprint 1: Greenhope operates throughout Switzerland. That's why we had to integrate good multilingualism. Due to the many different contents (types) this was time-consuming. The flexibility is a big thing aswell (for the content manager), so we setup paragraphs that they can change everything by themself. Greenhope is very present on Instagram, which is why we have built an integration with their Instagram channel and automatically publish content.

Sprint 2: In this phase, Drupal Commerce was connected. The backend has detailed lists and workflows for the orders. Greenhope uses 10 different warehouses in Switzerland. This is all mapped in the system. The entire inventory is managed via Commerce. Furthermore, they have numerous products, which can only be purchased with special logins. Thanks to the integration of Commerce, we were able to create Greenhope a CRM in the backend. Greenhope use this CRM to manage all addresses for mailings and newsletters.
Challenges
Phase 1: We all know that Drupal can be set up multilingual. If paragraphs, ECKs etc. are used, some things must be observed. Accordingly, this was a challenge. The connection to social media (social wall) is complex. There are a variety of community modules, but most of them are not supported. We know the connections extremely well, as we have already implemented a large number of projects.
Phase 2: Drupal Commerce, out of the box already offers a lot of functionalities that we could use. The challenge was, the warehouse management with several camps. Unfortunately we had to invest a lot of time there, because the commerce modules couldn't do this yet.

Community contributions
Phase 1: In the multilingual area, we were able to publish some patches and also verify (test) patches. After a long research, we decided to use the "Social feed fetcher" for the Social Wall. However, we rebuilt the interface for Instagram ourselves because the Facebook API has changed. We supported the developers with this.
Phase 2: In the area of warehouse management, we were able to give some support who work on this topic.

Hosting
Hostpoint is hosting on our managed server.
Why should this case win the splash awards?
Greenhope is a one-time foundation! The founders and the helpers. They work day in and day out and do this completely free of charge! This is exactly why soul.media decided, as a digital partner, to make this completely for free. As a young, ambitious foundation, you rely on Drupal and they are extremely happy with the system!
We are not just supporting partner of the Greenhope foundation, we became good friends.